Yearbook of Astronomy 2021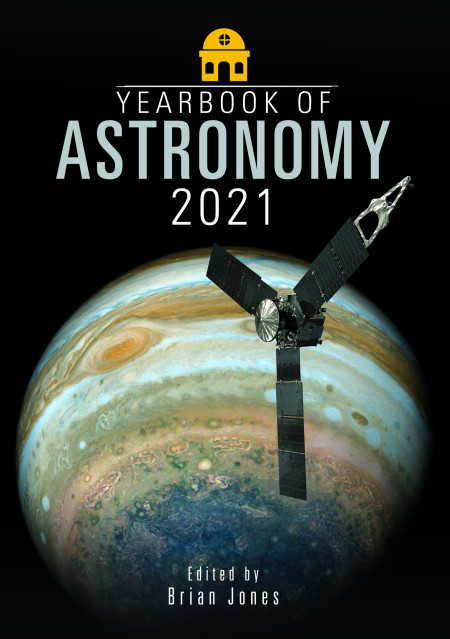 Maintaining its appealing style and presentation, the Yearbook of Astronomy 2021 contains comprehensive jargon-free monthly sky notes and an authoritative set of sky charts to enable backyard astronomers and sky gazers everywhere to plan their viewing of the year's eclipses, comets, meteor showers and minor planets as well as detailing the phases of the Moon and visibility and locations of the planets throughout the year. The ongoing process of improving and updating what the Yearbook of Astronomy offers to its readers is continued in the 2021 edition with the introduction of apparition charts for Mars, Jupiter and Saturn, which ensures that charts are now included for all the major planets in our solar system.
Articles for the 2021 edition include:
Astronomy in 2020 by Rod Hine
Solar System Exploration in 2020 by Peter Rea
Anniversaries in 2021 by Neil Haggath
Mission to Mars: Countdown to Building a Brave New World by Martin Braddock
Male Family Members for Women in Astronomy by Mary McIntyre
Henrietta Swan Leavitt and Her Work by David M. Harland
Solar Observing by Peter Meadows
The Meteorite Age by Carolyn Kennett
"A Dignity That Insures Their Perpetuation" by John C. Barentine
Lunar Volcanism by Lionel Wilson
Pages From the Past: Collecting Vintage Astronomy Books by Richard H. Sanderson
The Chances of Anything Coming From Mars by Jan Hardy
Māori Astronomy in Aotearoa-New Zealand by Pauline Harris, Hēmi Whaanga and Rangi Matamua
Bursting with up-to-the-minute information, the Yearbook of Astronomy 2021 is, as ever, essential reading for anyone fascinated by the night sky.
Yearbook of Astronomy 2021 is published by Pen & Sword Books Limited. It is also available at Amazon and at other online book retailers.